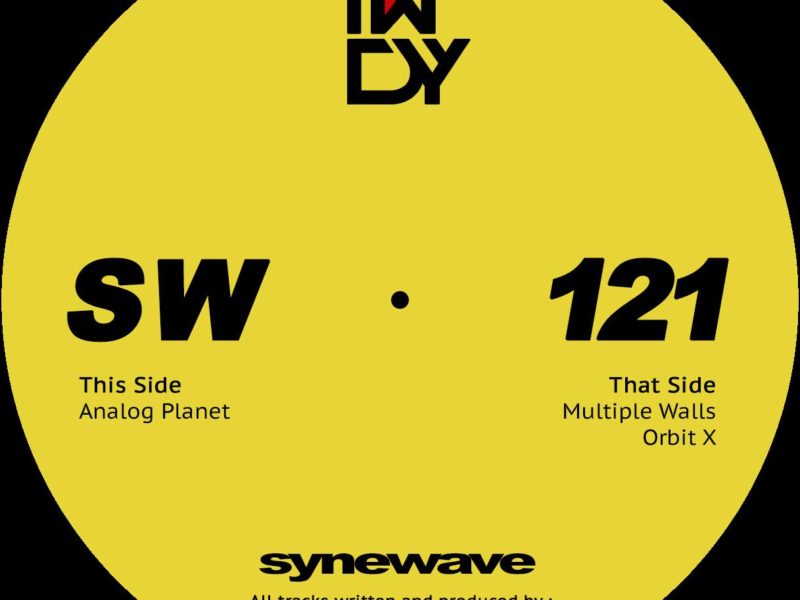 12 Oct

Industrialyzer – Analog Planet EP on Synewave available on October 9th

Synewave has been at the service of real techno for over 20 years, and this time it's Ricardo Rodrigues aka Industrialyzer who lands on the court of Damon Wild with three tracks perfectly aliened with the label's philosophy. The EP already hit nr.2 in the Juno Records Techno Chart!

It all begins with "Analogue Planet" a 130 BPM journey which rouses the dance floor whilst stimulating the mind, giving both of them no mercy. The second track, "Multiple Walls", carries the flavour of an old school small march with a hammondesque synth which revolves around the groove from beginning to end. The atmosphere becomes dark and acid in the third and final track on this release. "Orbit X" is an emotional roller coaster which develops in different phases, everyone of which takes the listener by surprise.

With this release Industrialyzer reminds us that, after all, New York, Detroit, Chicago, Berlin, Amsterdam or Lisbon don't really matter, quality techno is a global affair and Synewave consistently confirms this with releases above all schemes, movements and trends. Monumental. Joseph Capriati already hammered one of the tracks in his BBC Essential Mix, and Dave Clarke in his White Noise show. Find previews here.

On the Radar gave the EP a good listen and came up with this expanded review, read it here! Also German magazines Groove Magazin and Faze Magazin reviewed the EP.

This EP is supported by Laurent Garnier, Sebo K, Ben Klock, Marcel Dettmann, Sam Paganini, Nina Kraviz & many more!