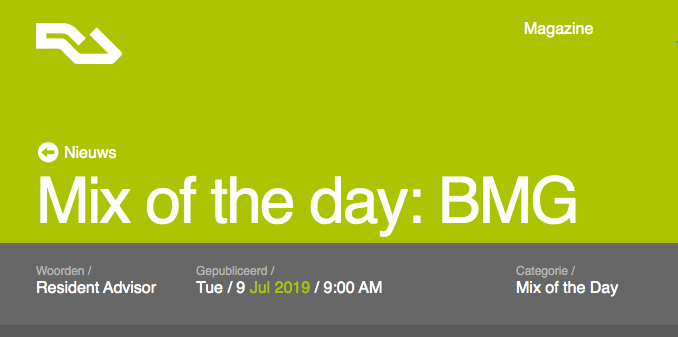 05 Jul

FEATURE | Resident Advisor selects BMG set as "mix of the day"!

BMG's Interdimensional Transmissions podcast selected as Mix of the day by Resident Advisor!

"Here's the No Way Back cofounder recorded live at his party's 2019 edition in Detroit, mixing booming techno and electro that still feels light on its feet." – RA

Click here for the RA link.