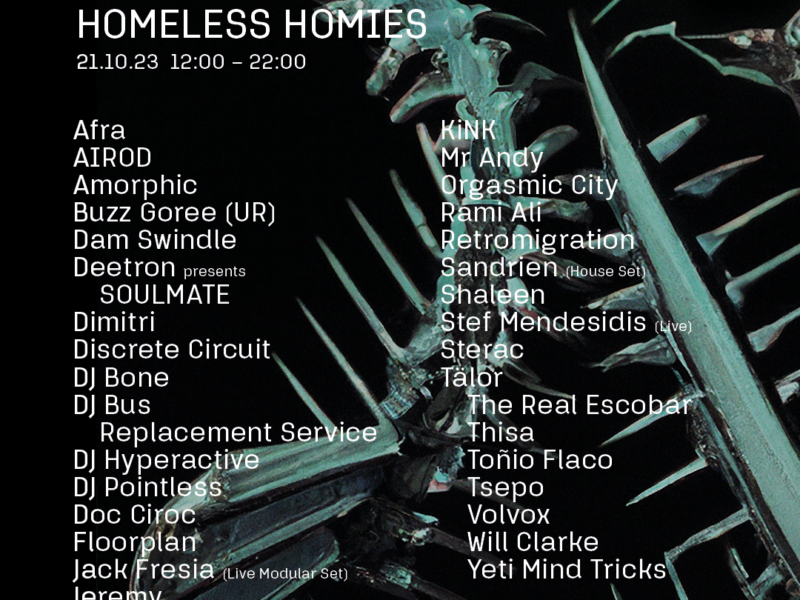 06 Oct

NEWS | Homeless Homies fundraiser by FURTHER at ADE

DJ Bone and Ahnne Araza's Homeless Homies fundraiser returns for its annual ADE event on Saturday 21 October 2023.

Once again taking place over 8 hours at RADION.Amsterdam, this year's line up welcomes 40 guests including Floorplan, Volvox, Deetron, DJ Bus Replacement Service, KiNK and DJ Hyperactive. Local heroes Dam Swindle, Dimitri, STERAC and the residents of DJ Bone's FURTHER series all feature across the party's 4 rooms.

2022 marked 20 years since the founding of the charity, which into its third decade continues with its goal to unite Techno and community, helping the homeless and unhoused one city at a time – from Detroit to Amsterdam and beyond.

All proceeds from this year's event will go to help fund De Regenboog Groep in Amsterdam and Homeless Homies worldwide.

Full event info here.