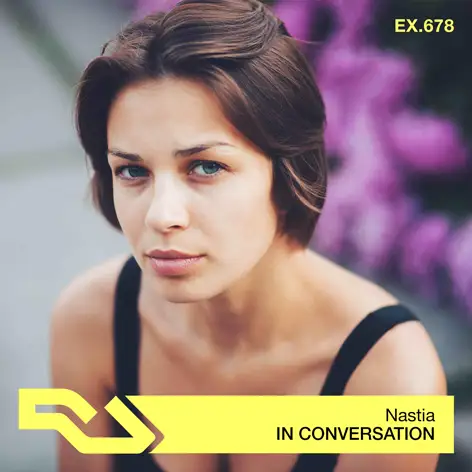 18 Sep

INTERVIEW | Nastia on RA Exchange

"I'm curious about everything – this is my power." The Ukrainian DJ and label boss sits down to discuss her approach to curating, self-development, parenthood and more.

Nastia calls herself a "true DJ." The Ukrainian artist first laid hands on a pair of decks in 2005 after moving from her small hometown and attending the University of Donetsk. Beginning as a radio host at Kiss FM, where she curated a show called Nechto now the name of her label she started actively touring, pursuing a career dedicated to DJing and nothing else. Nastia is proud of having reached great heights as a DJ with no productions under her belt. In this conversation recorded live at Nuits Sonores festival in Lyon, she tells moderator Christine Kakaire about her decision to turn her attention towards the studio at the apex of her career. She also discusses her idiosyncratic style of putting a set together, using each stage appearance as an opportunity to educate the audience about music and create a narrative expressive of her internal world. "I'll never be just a drum & bass DJ, or just a techno DJ," she says. "I'm curious about everything – this is my power." Among Nastia's reflections on music are her considerations of the war in Ukraine, parenthood as a touring DJ, self-development and more.

More info on Resident Advisor.