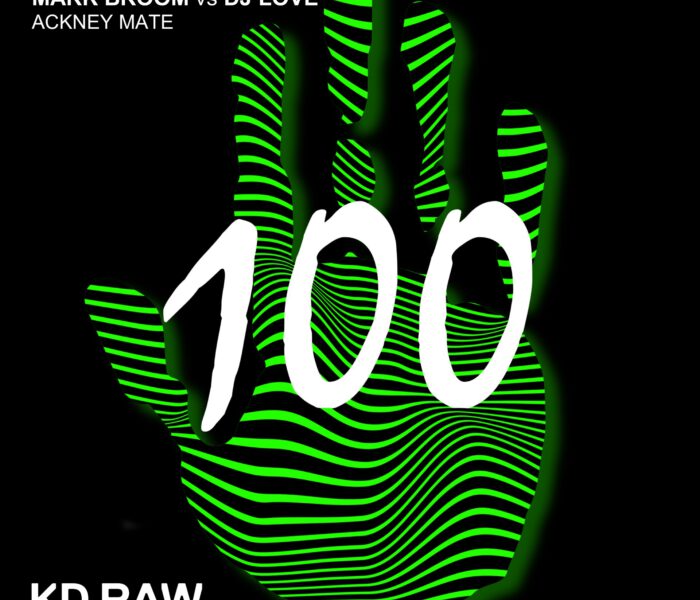 18 Aug

RELEASE | Mark Broom & DJ Love – Ackney Mate (KD RAW)

Renowned music label KD RAW, founded by celebrated DJs and producers Kaiserdisco, is on the verge of a groundbreaking milestone: on August 18, 2023, the label celebrates its 100th release.

For this special occasion, Kaiserdisco and their team have assembled an exceptional lineup of artists from their close circle, who contribute their musical talents to commemorate this milestone. Among the talented artists participating in this significant release are Mark Broom & DJ Love, as well as Alessandro Grops, DJ Dextro, Drunken Kong, Frank Biazzi, Polyvinyl aka Umek, The Southern, Uncertain, and, of course, Kaiserdisco themselves. Each of them is known for their unique artistic vision and distinctive contributions to the electronic music scene.

Since its inception, KD RAW has made a name for itself by releasing high-quality music that pushes the boundaries of the techno genre. The label has managed to establish a strong presence in the international club culture and is considered one of the go-to destinations for fans and artists seeking innovative and powerful techno tracks.

The 100th release from KD RAW will undoubtedly be a milestone for the label and its artists. Each of the participating artists has contributed an exclusive track that reflects the diversity and creativity of the electronic music landscape. From driving basslines to hypnotic melodies, the compilation will provide listeners with an unforgettable sonic experience.

Listen to Mark Broom & DJ Love's Ackney Mate below!