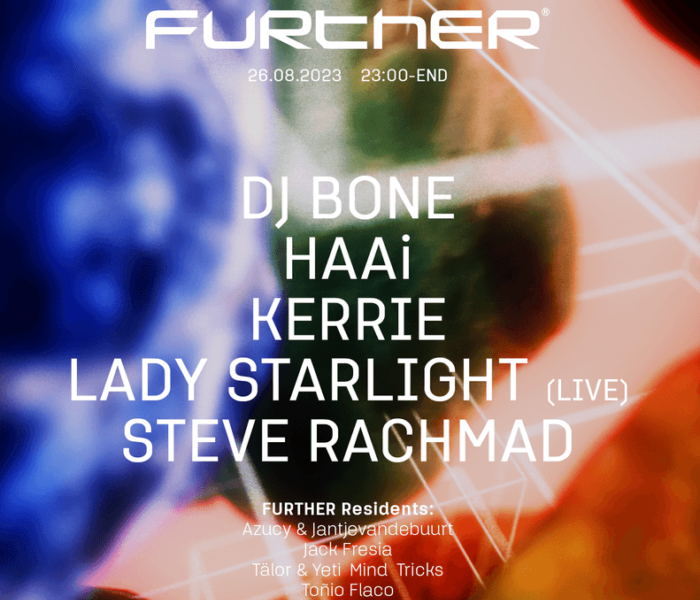 16 Aug

NEWS | FURTHER 26/08/2023 with DJ Bone, Lady Starlight, and Steve Rachmad

We are proud to present multiple AD artists at the next edition of FURTHER on the 26th of August in Radion, Amsterdam.

The lineup consists of DJ Bone (AD), HAAi, Kerrie, Lady Starlight (live, AD), Steve Rachmad (AD), as well as FURTHER residents Azucy & Jantjevandebuurt, Jack Frezia, Tälor & Yeti Mind Tricks, and Tonio Flaco.

Get your tickets HERE!
‍
‍