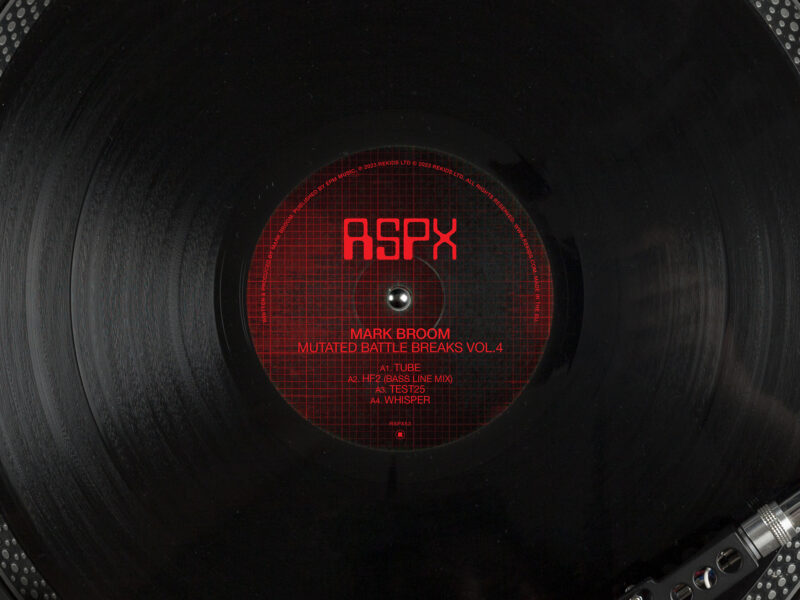 12 May

RELEASE | Mark Broom – Mutated Battle Breaks Vol. 4

UK Techno stalwart Mark Broom returns to Rekids Special Projects with
the fourth instalment of his 'Mutated Battle Breaks' series.

Following the third volume of 'Mutated Battle Breaks' released in July 2022, the UK-based DJ/producer Mark Broom returns yet again to Radio Slave's techno-focussed imprint for his fourth collection of essential, hard-hitting club tools.

Delivering another full-blown set of eight belting tracks for the series, Broom again shows that he's a true Techno tour-de-force. Releasing on labels such as Rekids, M-Plant, and Blueprint, the wildly prolific Broom has consistently been at the forefront of the techno scene for decades with his gritty, groove-based output while, away from the dancefloor, his The Fear Ratio project with James Ruskin continues to win critical acclaim. Mark Broom's 'Mutated Battle Breaks Vol.4' drops on 12th May 2023 via Rekids Special Projects.

Tracklist:
A1. Tube
A2. HF2 (Bass Line Mix)
A3. TEST25
A4. Whisper
B1. Structure
B2. 909 Workout
B3. Rush
B4. Late Night Rave Muncher (Tribal Mix)

Check it out below!