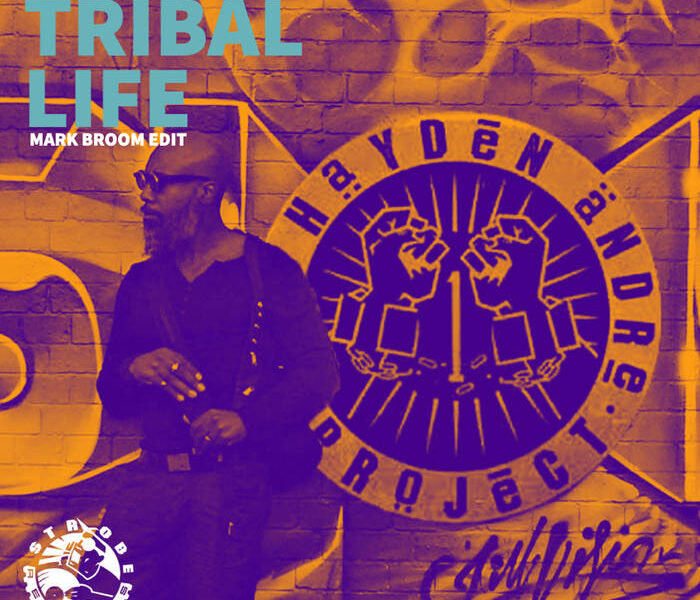 18 Nov

RELEASE | The Hayden Andre Project – Tribal Life (Mark Broom Edit)

Back to Tribal Life!

"Strobe Records is excited to announce the release of "The Hayden Andre Project "Tribal Life" (Mark Broom Edit).

Techno Legend Mark Broom put his magic touch on this 1991 classic house hit released on Strobe Records.

A truly prolific artist, Mark Broom has a myriad of production credits to his name having worked with world renowned labels such as Blueprint Records, Rekids, M-plant, EPM, Cocoon, Bpitch Control, Warp Records and the legendary Ifach with Baby Ford. He has also had the pleasure of reworking material from artists such as Robert Hood, Floorplan, Alan Fitzpatrick and Gary Beck.

In 1991, producer/DJ's Ron Allen and Hayden Andre fused their talents and formed Strobe Records, one of the most influential house music labels of its time. The popularity of Strobe grew very quickly and its unique sound spread through North America, Europe South America and Asia.

With classic releases such as Subculture The Voyage, Helen Sharpe Got 2 Have Your Love, Hayden Andre Tribal Life The R.A.S.E. Get On Up and Afterglow- Come Back 2 Me, Strobe was one of the hottest selling house music labels around. Strobe's vision even gave birth to producer and label owner Nick Holder DNH Records with the Release of "Digital Age" EP."

Buy the new release here.