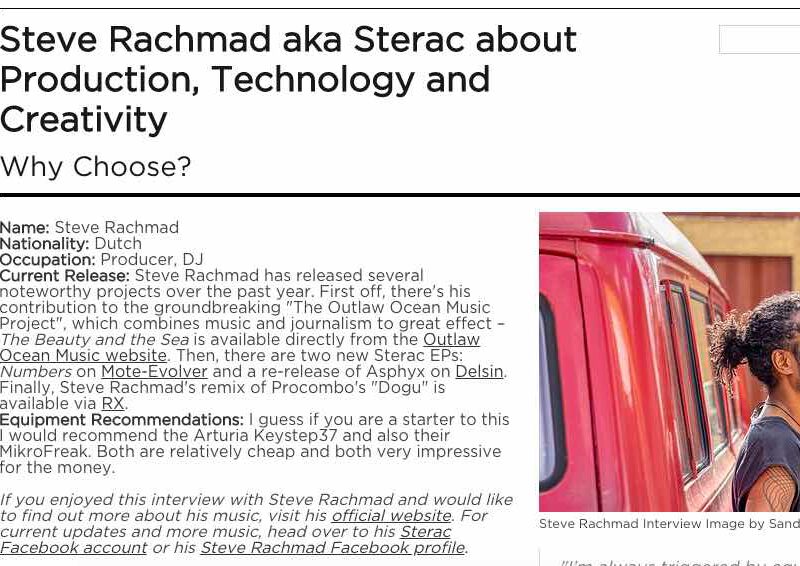 24 Aug

INTERVIEW | 15 questions w/ Steve Rachmad

15 questions for Steve Rachmad!

"Steve Rachmad has released several noteworthy projects over the past year. First off, there's his contribution to the groundbreaking "The Outlaw Ocean Music Project", which combines music and journalism to great effect –The Beauty and the Sea is available directly from the Outlaw Ocean Music website. Then, there are two new Sterac EPs: Numbers on Mote-Evolver and a re-release of Asphyx on Delsin. Finally, Steve Rachmad's remix of Procombo's "Dogu" is available via RX." – 15 questions

Full interview here!