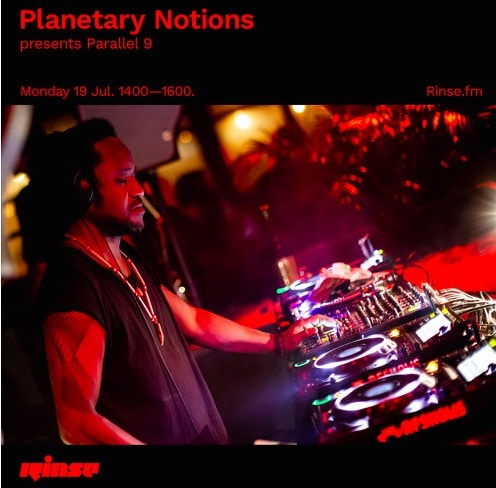 20 Jul

MIX | Planetary Notions on Rinse FM with Parallel 9

Parallel 9 delivered a guest mix for Planetary Notions, which was aired on Rinse FM on Monday July 19.

The whole set, which is recorded during IRENIC at the Rex Club in Paris, is uploaded on Soundcloud. In the middle of the recording you can also listen to an interview with Parallel 9!