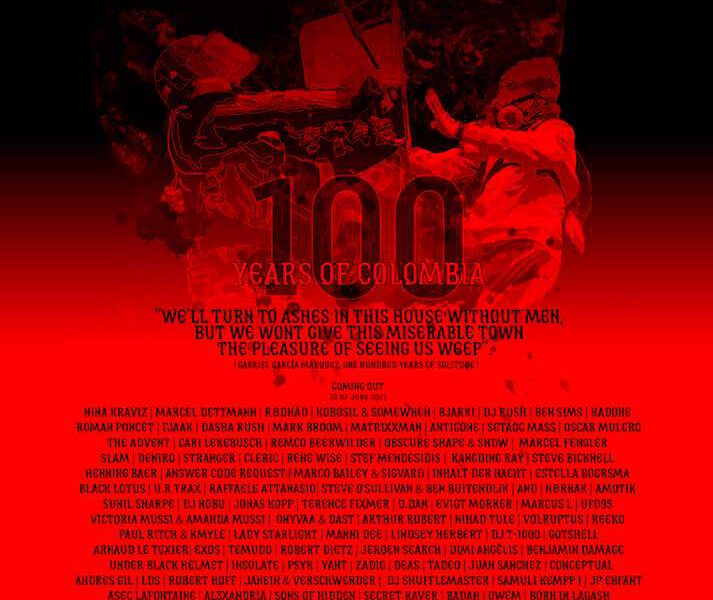 26 May

RELEASE | 100 years of Colombia w/ The Advent, Mark Broom & Lady Starlight

New release with The Advent, Mark Broom and Lady Starlight.

" WE ARE ALL FOR COLOMBIA! Since April 2021 the people of Colombia have been protesting peacefully against corruption and unfairness from their government entities. These protests have been permeated and violated by terrible police brutality. There have been documented disappearances of hundreds of people, killings of civilians by police forces, sexual assaults made by members of the police, and thousands of injured victims according to the non-governmental organization ONG Temblores, who have been documenting the situation. The compilation "100 Years Of Colombia" brings the Techno scene together to make attention and awareness of what's happening in Colombia, with a hope for a better future. All the income from the compilation will be donated to charity organisations across Colombia. col.paz is a NGO that deals with current social development issues in Colombia, and also intermediates support towards third party organisations in defense to civil human rights against excessive police abuse. They are facilitating our contact with several organisations across Colombia to receive the funds we will raise with this compilation, including: Desaparicion forzada , Movice (Movimento Nacional de Víctimas de Crímenes de Estado) and Red Juridica Feminista, amongst others to be confirmed." – Planet X

More info soon.