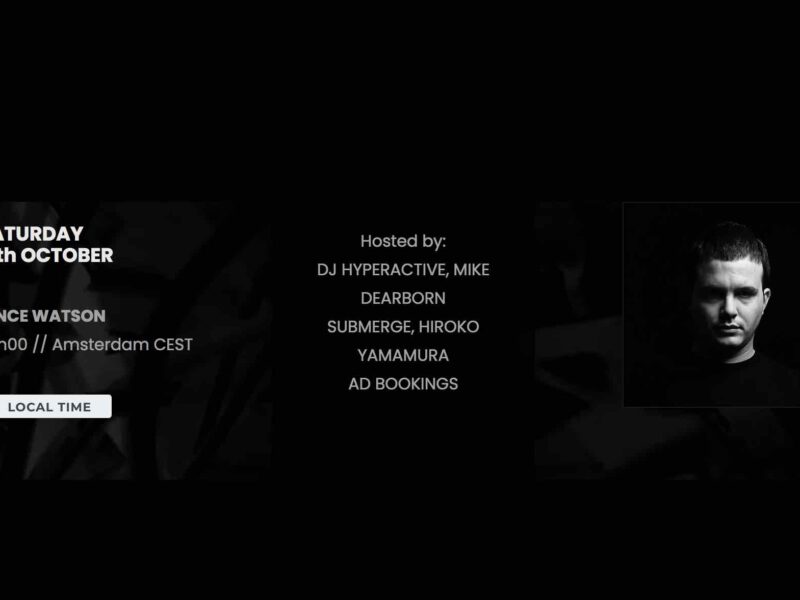 10 Oct

ANNOUNCEMENT | AD Bookings is hosting a room at Techno-club.net

On October 17 AD Bookings will host a room at www.techno-club.net, a new platform founded by The Advent and his partners.

Vince Watson and Ribé will perform at our first hosting.

In the past 17 years, AD (formerly known as AD Bookings) has made quite the name for itself in the world of house, techno, and everything in between. Fuelled by its founder's passion for electronic music the agency provides established names and talent with a complete form of world-wide representation. With long-term objectives and ditto relations AD always managed to maintain a family feeling both within the organization and towards promoters.

This approach has earned the outfit the trust and loyalty of: The Advent, Alexander Kowalski, Amorphic, BMG, d_func., Dimitri, Ectomorph, Erika, Fossil Archive aka Roberto, G Flame, Heiko Laux, Lady Starlight, Mark Broom, Mike Dearborn, Mike Dehnert, MOOR, Noncompliant, Parallel 9, Pascual, Ribé, Robert Babicz, STERAC, Sterac Electronics, Steve Rachmad, Surgeon & Lady Starlight, Vince Watson.