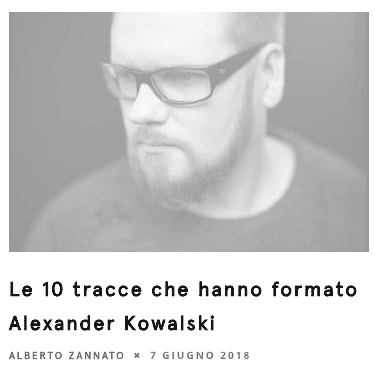 14 Jun

10 Techno Tracks that influenced Alexander Kowalski

In the aftermath of his album release Alexander Kowalski talked to Italian Magazine Parkett. He also selected 10 tracks that really influenced him as an artist and had a big impact on 'Cycles'!

Check out the interview + top 10 which includes track by Jeff Mills, James Ruskin, Ben Sims and others (Italian read).