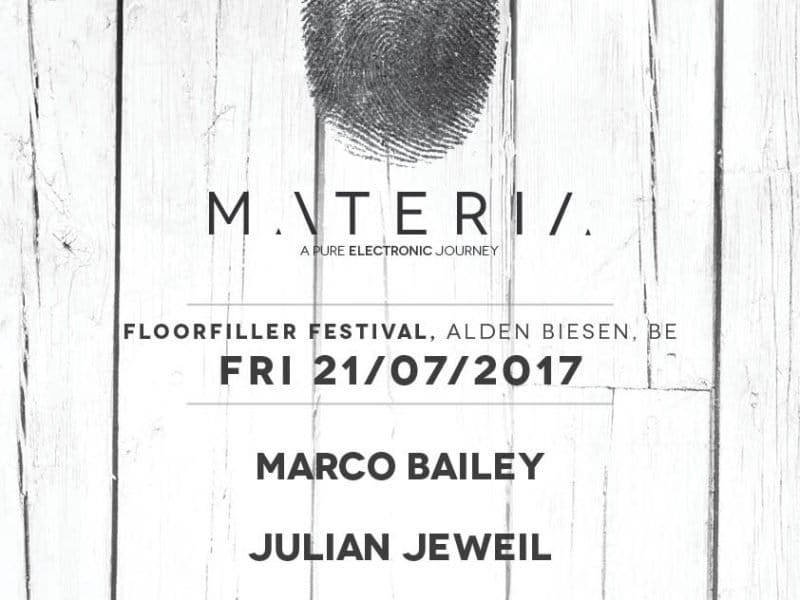 13 Jul

Marco Bailey's Materia stage at Floorfiller festival

FloorFiller Festival 2017 will take place 20-21-22 July 2017.

FFF17 will be even bigger and better than last year. Going from 2 days to 3 days and 2 stages to 3 stages of quality underground house & techno…

LINE UP

Joris Voorn, Alan Fitzpatrick, Amelie Lens, Caleb Calloway, Emanuel Satie, Fango, Flashmob, Francisco Allendes, Julian Jeweil, Marco Bailey, Marco Faraone, Markus Suckut, Michael Klein, Patrice Baumel, Ramon Tapia, Reelow, YOTTO

3AM, Bollen & Fichtner, Cellini, DECOY, Deltano, DJAXX, Djumaa, double u jay, Farrago, Flapjackers, Franco Y Gael, Goldfox, Jerrymore, Joris Biesmans, Joyhauser, KAGGE & BOWEN, Kapibara, Klaps, Konna, Lee Davon, Luytenant, Massimo Conecto, Michael Thoelen, Miss Shene, Möbius, Phader, DJ PRINZ, RKL – Rich Kid on Lsd, Selem, Tanzo & Morris, Tomy and Jerri, Vertier, VISION MACHINE & NATASJA.

Marco Bailey's Materia hosts The Hall stage on Friday, July 21.